Blog
---
Why Did Amber Portwood Go to Jail: Legal Troubles Explained
10 May 2023, Celebrities, by brian
Why did Amber Portwood go to jail? Learn about the story behind her tumultuous journey through the criminal justice system now!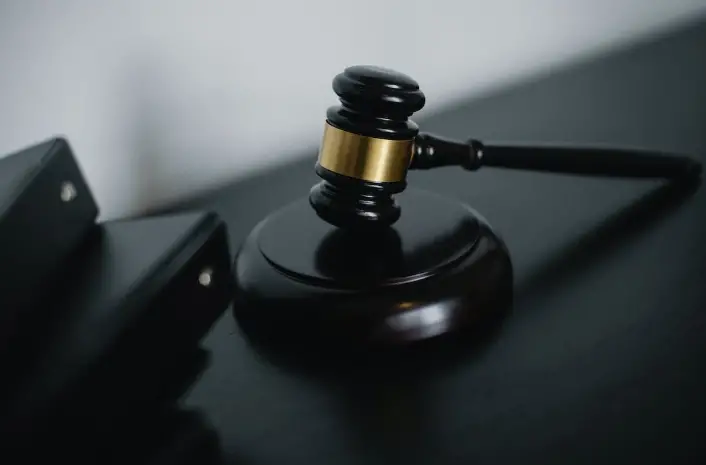 Why did Amber Portwood go to jail? Amber Portwood's legal troubles have left many hearts heavy and heads spinning. But why was the Teen Mom star arrested in 2019 in Indiana? This post dives deep into what led to her imprisoning situation. Uncover all that you need to know about this tumultuous case!
From the events leading up to her detainment, we'll gain a thorough understanding of what really happened and how they lead Amber to accept responsibility. We will look into the complex criminal charges she incurred that ultimately caused her downfall. Finally, we'll explore the sentencing process and how it played out for Amber in court.
By understanding why Amber Portwood went to jail, families can gain insight into domestic violence cases and their potential outcomes when navigating similar situations with their own loved ones.
Table of Contents:
Amber Portwood's Arrest
In this section, we will discuss the circumstances that led to Amber Portwood's arrest and incarceration. Amber Portwood, a household name because of her riveting reality TV appearances on MTV's 16 and Pregnant (2009-2014) and Teen Mom OG, has faced numerous legal challenges that have been extensively documented in the media. Her story brings attention to an important issue impacting families with members behind bars.
The Incident Leading to Arrest
On July 5th, 2019, Amber was arrested after an altercation with her then-boyfriend Andrew Glennon. According to reports from People Magazine, Amber allegedly assaulted Andrew while he was holding their one-year-old son James. The incident reportedly began as a verbal argument but escalated when Amber struck Andrew with a shoe.
Prior Legal Troubles
This wasn't Amber's first brush with the law. In 2010, Amber pled guilty to two felony counts of domestic battery after assaulting her ex-fiance Gary Shirley on an episode of "Teen Mom," and was given probation instead of jail time.
2011: Violation of probation on recent domestic-violent charges. Arrested due to prescription drug possession.
2012: After failing a urine test for drugs while on probation, she chose prison over rehab – ultimately serving 17 months out of a five-year sentence before being released early for good behavior.
2019: A court order was issued to keep Amber away from her ex-boyfriend Matt Baier after allegations of stalking and harassment surfaced.
The consequences of Amber's run-ins with the law demonstrate how vital it is to grasp the criminal justice system and its effect on households. For those who have loved ones in jail, resources like Prison Insight can provide valuable information about inmate searches, prison conditions, and more.
Moving forward to the next section, we will take a look at what charges she faces due to her arrest.
Criminal Charges
In 2019, Amber Portwood faced multiple criminal charges that ultimately led to her incarceration. These charges stemmed from a domestic violence incident involving her then-boyfriend, Andrew Glennon. The court took into account the seriousness of the accusations and available proof when making its ruling on Amber's case.
Amber was in hot water after being accused of serious domestic misconduct. Going beyond a battery charge, the court heard accounts of reckless behavior with dangerous weapons and intimidation that warranted additional consequences if proven guilty.
Domestic Battery: This charge is based on accusations that Amber physically assaulted Andrew while he was holding their infant son during an argument at their home.
Criminal Recklessness: According to court documents, Amber allegedly wielded a machete during the altercation, putting both Andrew and their child at risk for serious injury or death.
Intimidation: Prosecutors claimed that after being confronted by police about her actions, Amber threatened them with physical violence if they did not leave her property immediately.
The combination of these three charges painted a troubling picture for both fans of the "Teen Mom" star and those concerned about domestic violence issues more broadly.
Criminal accusations are a fundamental element of the criminal justice process and can have far-reaching results. Sentencing is the ultimate determinant of a criminal's prison term.
3. Sentencing
A. Initial Sentence
Amber Portwood was initially sentenced to probation in 2010 after pleading guilty to two counts of domestic battery involving her then-boyfriend Gary Shirley. Nevertheless, owing to a multitude of probation breaches such as possession charges and failing a drug assessment, she was given five years in prison in 2012.
B. Early Release from Prison
In November 2013, Amber Portwood was allowed to leave prison early after exhibiting exemplary behavior and taking part in rehabilitation programs like substance abuse treatment and GED classes. This decision came as a result of good behavior during incarceration and participation in rehabilitation programs such as substance abuse treatment and obtaining her GED while behind bars. She also enrolled herself into college courses upon release.
Court-Ordered Therapy & Parenting Classes
Counseling: As part of Amber's probation requirements following her release from prison, she had to attend counseling sessions regularly.
Parenting classes: Additionally, the court ordered that Amber participate in parenting classes aimed at helping improve communication with her daughter Leah and better understand child development milestones.
C. Subsequent Arrests & Legal Issues
On July 2019, Amber found herself back in legal trouble when she was arrested on charges of domestic battery and criminal recklessness with a deadly weapon. These charges stemmed from an incident involving her then-boyfriend, Andrew Glennon. Amber eventually pleaded guilty to the domestic battery charge in October 2019.
New Sentencing & Probation Terms
In addition to serving time in jail, Amber Portwood was sentenced to 906 days of probation as part of her plea agreement for the 2019 domestic battery case. She also had to complete several other court-mandated requirements:
Batterers' intervention program: Amber was required to attend a batterers' intervention program designed specifically for individuals convicted of domestic violence offenses.
Random drug testing: As part of her probation terms, Amber had to submit random drug tests at the request of authorities.
No-contact order: A no-contact order between Amber and Andrew Glennon remained in place throughout her probation period, barring any direct or indirect communication between them except through their attorneys regarding custody matters concerning their son James.
The sentencing imposed on Amber Portwood highlights the consequences faced by those who engage in criminal behavior and fail to adhere strictly with court orders. By understanding these outcomes, families can better support loved ones facing similar situations while navigating the complex world that is incarceration and reintegration into society post-release.
Key Takeaway: 
Amber Portwood, a reality TV star, was initially sentenced to probation in 2010 for domestic battery charges but later received five years in prison due to multiple probation violations. She was granted release from incarceration after a short period of seventeen months, with court-ordered counseling and educational programs for parenting as part of her probation terms. However, she found herself back in legal trouble in 2019 with new charges that resulted in additional sentencing and probation terms.
Frequently Asked Questions Why Did Amber Portwood Go to Jail
What is Amber Portwood convicted of?
Amber Portwood was convicted of domestic battery and criminal recklessness with a deadly weapon, stemming from an incident involving her then-boyfriend, Andrew Glennon. She allegedly attacked him while he was holding their infant son James.
Why did Amber lose custody of Leah?
Amber lost custody of her daughter Leah due to her ongoing legal issues, substance abuse problems, and unstable lifestyle. Her ex-partner Gary Shirley gained full custody in 2011 after she chose prison over rehab for drug addiction treatment.
Why did Amber lose custody of James?
In the aftermath of the domestic violence incident with Andrew Glennon, Amber temporarily lost primary physical custody of their son James. The court granted Glennon temporary sole legal and physical custody while allowing supervised visitation rights for Amber.
Conclusion
Amber Portwood, a reality TV star from Teen Mom OG, was arrested and charged with domestic violence in 2019. She had physically assaulted her boyfriend while he was holding their child. Amber Portwood's dangerous behavior was not overlooked; her physical assault of her partner while he held their child costed the reality TV star a two-and-a-half year jail sentence.
This serves as a reminder that no one is above the law, regardless of their social status or fame. Domestic abuse is a grave offense with potentially dire outcomes for all involved.
If you know someone who is currently incarcerated or want to learn more about life inside prison walls, check out Prison Insight. They offer resources and insights into what it's like behind bars.
---
---
Categories