Blog
---
Lillo Brancato Jail Journey: From Stardom to Redemption
16 May 2023, Celebrities, by brian
Explore the journey of Lillo Brancato, from his rise to fame and descent into addiction, leading to his time in jail and eventual redemption.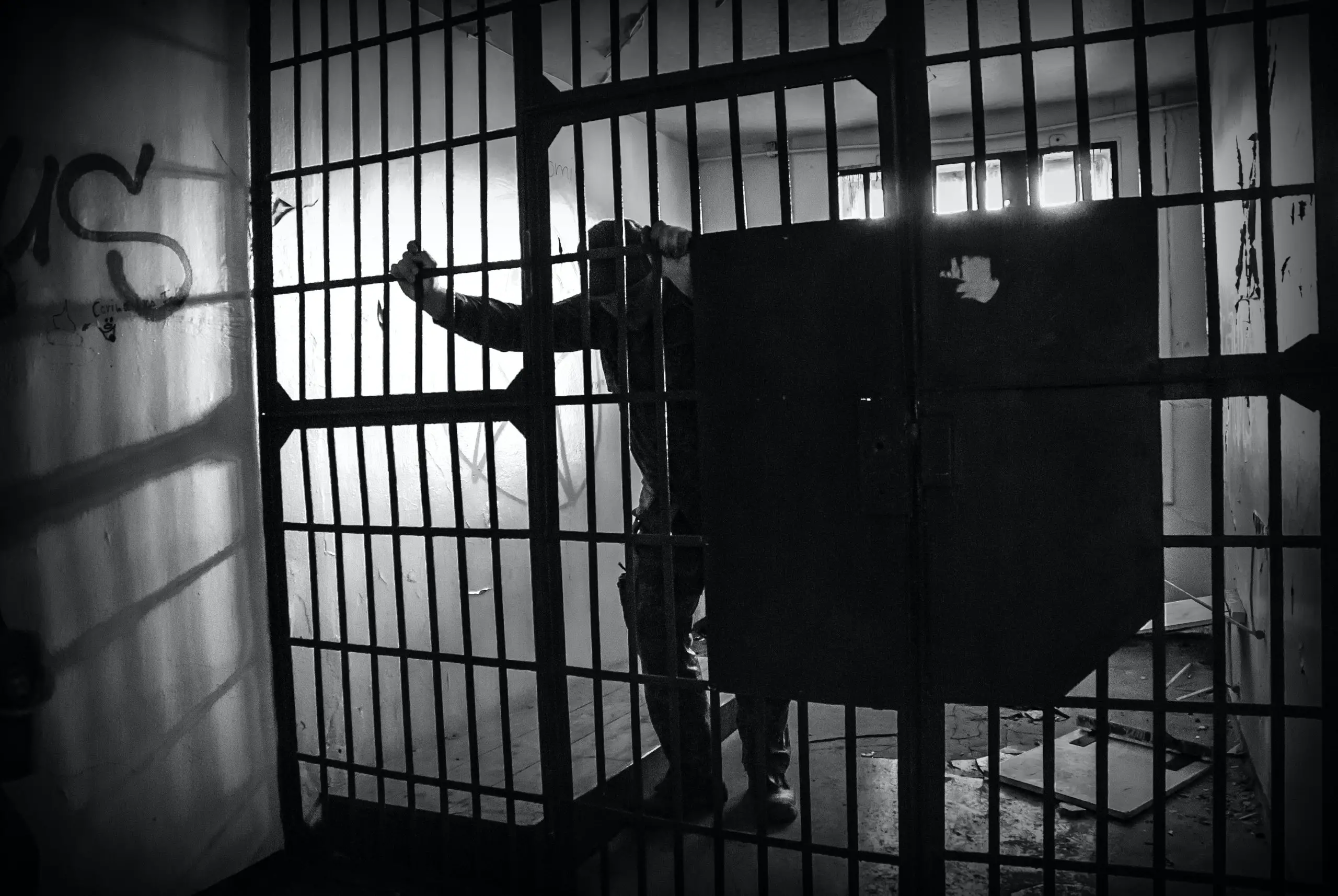 When discussing the story of Lillo Brancato Jr., it's impossible not to mention his time in jail. Lillo Brancato, who starred in A Bronx Tale and The Sopranos, saw his promising career derailed by a drug-related tragedy. In this blog post, we will delve into the rise and fall of Lillo Brancato, exploring both his successes and struggles.
We'll examine how he went from an early acting career with promising prospects to ignoring guidance from industry veterans like Robert De Niro. Additionally, we will discuss the crime that led to Lillo Brancato's imprisonment, as well as life behind bars for him.
Furthermore, you'll learn about Brancato's journey towards redemption following his release from prison – including how he uses social media to inspire others battling addiction – and upcoming projects reflecting on the life lessons he has learned during these tumultuous times. Stay tuned for an insightful exploration of one man's journey through fame, addiction, incarceration, and ultimately redemption.
Lillo Brancato's Rise to Fame and Descent into Addiction
Colombia-born actor Lillo Brancato Jr. found success in Hollywood after being discovered by a talent scout at New York's Jones Beach in 1992. He made his acting debut alongside Robert De Niro in the critically acclaimed film A Bronx Tale, which quickly propelled him to fame. However, Lillo's substance use began with marijuana and alcohol soon after, eventually leading him to become dependent on cocaine and heroin. Despite advice from mentors like Robert De Niro and Chazz Palminteri, he continued down this destructive path.
Early Acting Career Successes
A Bronx Tale (1993): Lillo played the role of Calogero Anello, a young man torn between loyalty to his father (played by De Niro) and involvement with local mobsters led by Sonny LoSpecchio (Palminteri).
Renaissance Man (1994): In this comedy-drama directed by Penny Marshall, Lillo starred as Pvt. Donnie Benitez alongside Danny DeVito.
The Sopranos:  A notable guest appearance on HBO's hit series saw Lillo portraying Matt Bevilaqua during its second season.
Ignoring Guidance from Industry Veterans
In an interview with ABC News' "20/20," Brancato recounted how both De Niro and Palminteri had cautioned him about the risks of drug dependency. However, he failed to heed their advice, ultimately leading to his downward spiral into substance abuse.
Lillo's career began to falter as his addiction took over. He found himself in legal trouble multiple times due to drug possession charges, including an arrest by the Yonkers Police Department for crack cocaine possession on New York in June 2005.
Despite his successes in the acting industry, Lillo Brancato's descent into addiction ultimately led to a tragic incident that resulted in him being imprisoned. The details surrounding this crime and its consequences are explored further in the next section.
The Crime That Led to His Imprisonment
Lillo Brancato's attempted burglary to fuel his addiction led to a conviction for fatally shooting off-duty police officer Daniel Enchautegui. He was released on December 31, 2013, after serving eight years of his ten-year prison sentence.
Details Surrounding the Tragic Incident
On December 10, 2005, Brancato and his accomplice Steven Armento broke into a Bronx apartment in search of prescription drugs. Unbeknownst to them, Officer Enchautegui lived next door and heard the commotion. The off-duty law enforcement agent encountered the duo as they were making an effort to depart from the spot. A shootout ensued between Armento and Enchautegui, resulting in the death of Officer Enchautegui. Although Brancato was not the one to pull the trigger, he still faced accountability for his part in this tragic incident.
Consequences Faced by Brancato
Criminal charges: Not only was Lillo charged with attempted burglary, but he also faced second-degree murder charges due to New York's felony murder rule. This law holds individuals responsible if a casualty occurs during the commission of certain felonies.
Trial outcome: After a high-profile trial that garnered significant media attention, Brancato was acquitted of the murder charge but found guilty of attempted burglary.
Sentencing: In January 2009, Lillo Brancato was sentenced to ten years in prison for his role in the crime. He ultimately served eight years before being released on parole.
Addiction can pave a dangerous path, leading to devastating consequences not just for individuals but also for innocent bystanders. The imprisonment of Lillo Brancato reminds us of this stark reality.
The crime that led to Lillo Brancato's imprisonment was a tragic and unfortunate event, but his life behind bars is an inspiring story of redemption. Brancato managed to beat his substance abuse while incarcerated, receiving treatment for the addiction he had.
Life Behind Bars for Lillo Brancato
While serving time in jail, Lillo Brancato faced numerous challenges and continued to struggle with drug addiction even behind bars. At one point, he overdosed on four bags of heroin. Nevertheless, throughout his incarceration period, he recalls being treated fairly by both the prison staff and fellow inmates.
Overcoming Drug Use While Incarcerated
Brancato had to come to terms with the fact of his imprisonment and make a firm resolution to shift. He participated in behavioral therapy programs offered within the prison system that focused on helping him understand the root causes of his substance abuse issues and develop healthier coping mechanisms. Additionally, support from family members played a crucial role in motivating him toward recovery.
Treatment Received as a High-profile Inmate
As a high-profile inmate with an acting background, many might assume that Brancato would receive special treatment during his time in jail. However, according to interviews conducted after his release, Brancato stated that he was treated just like any other prisoner by both correction officers and fellow inmates alike. This equal treatment helped him come face-to-face with the consequences of his actions without any privileges or distractions.
Maintaining sobriety: One significant challenge faced by individuals struggling with addiction is maintaining sobriety while in jail. Brancato's commitment to his recovery and the support he received from therapy programs helped him stay clean throughout his sentence.
Adjusting to prison life: Like any other inmate, Brancato had to adapt to the strict rules and regulations of prison life. This included adhering to a daily routine, dealing with limited contact with loved ones, and navigating relationships with fellow inmates.
Facing personal demons: When faced with the challenge of confronting past mistakes while behind bars, it can be an obstacle that's hard to overcome. Joseph Brancato was able to rise to the occasion through self-reflection and rehabilitation programs. By staring the consequences of his actions right in the face, he worked his way towards a path of redemption.
Despite facing numerous hurdles during incarceration, Lillo Brancato not only survived but actually grew as an individual. Overcoming drug addiction within prison walls, Brancato's transformation is proof that even in the toughest of times, personal growth is possible.
Lillo Brancato's experience behind bars was a difficult one, but he persevered and found ways to overcome the challenges of incarceration. Moving forward from his time in prison, Lillo has taken steps towards redemption by continuing his acting career and becoming involved with rehabilitation programs.
Key Takeaway: 
Lillo Brancato faced numerous challenges, including drug addiction and adapting to prison life while serving time in jail. He overcame his addiction through therapy programs and support from family members, and was treated equally as any other prisoner despite being a high-profile inmate. His journey serves as a reminder that change is possible even under difficult circumstances.
Post-Prison Release Journey Towards Redemption
Since completing his sentence, Lillo Brancato has been working towards rebuilding his life and returning to acting roles. He understands the importance of staying accountable and helping others get their lives back on track, especially considering how many individuals relapse after release due to a lack of support networks available outside prison walls.
Lillo's Acting Career After Release
After serving time in jail, Brancato returned to the world of acting with roles in films such as Vamp Bikers Tres and Back In The Day. These projects allowed him not only to showcase his talent but also provided an opportunity for personal growth and self-reflection.
Involvement in Rehabilitation and Support Programs
In addition to resuming his acting career, Lillo Brancato has become involved in outreach programs aimed at assisting those struggling with addiction and avoiding crime. He works part-time at a nearby rehab facility, where he aids those in recovery by providing his personal insight into addiction and imprisonment. By sharing his own experiences with addiction and incarceration, he hopes that others can learn from his mistakes and find hope for their future.
Lillo Brancato's journey toward redemption after being released from prison is nothing short of inspiring. He overcame adversity and is now using his experiences to help others. His efforts through social media, inspiring those battling addiction, are a testament to his remarkable commitment and dedication to helping people find hope in difficult times.
Using Social Media to Inspire Others Battling Addiction
Lillo Brancato has been using his Instagram account as a platform to motivate others facing addiction, sharing his experiences and offering encouragement. By utilizing his Instagram account, Lillo Brancato is attempting to motivate those who are battling addiction and demonstrate that it can be surmounted.
The Power of Social Media in Recovery
Social media platforms like Instagram provide an opportunity for people in recovery to connect with others who have similar experiences, creating a supportive community.
Sharing one's individual narrative can assist in dispelling the disgrace associated with addiction and promote discourse concerning psychological well-being.
Inspiring posts from individuals like Lillo can serve as reminders that there is hope for overcoming addiction and living a fulfilling life after prison release.
Motivational Speaking Engagements
Apart from utilizing social media, Lillo Brancato also delivers motivational speeches at various events aimed at helping those battling substance abuse. His talks focus on providing practical advice based on his own experiences, emphasizing the importance of seeking professional help when needed. He hopes his engagements can be beneficial to others, motivating them to get treatment and stay sober once they have achieved it.
To learn more about Lillo's story or find resources related to addiction recovery support programs available outside correctional facilities walls visit organizations such as Substance Abuse Mental Health Services Administration (SAMHSA).
Through social media, those struggling with addiction can find strength in connecting and exchanging stories to help each other. Moving forward, Lillo Brancato is using his story of adversity to provide hope and inspiration through upcoming projects that reflect on the life lessons he has learned.
Upcoming Projects Reflecting on Life Lessons Learned
Lillo Brancato has made considerable progress since his release from incarceration, and he is determined to utilize the knowledge acquired during that time as a means of motivating others. One of the ways he plans to do this is by writing a screenplay called "Never Meet Your Heroes", which will serve as an additional platform for sharing his journey and the lessons learned along the way.
The Concept Behind "Never Meet Your Heroes"
Inspired by Lillo's own life story, "Never Meet Your Heroes" aims to explore how fame can lead individuals down dark paths when they fail to heed advice from those who have walked similar roads before them. The project seeks not only to entertain but also educate viewers about the dangers of addiction and poor decision-making in high-pressure environments like Hollywood. By drawing on real-life experiences, Lillo hopes that this film will resonate with audiences and provide valuable insights into overcoming adversity.
Key Takeaway: 
Lillo Brancato plans to write a screenplay called "Never Meet Your Heroes" based on his own life story, which aims to educate viewers about the dangers of addiction and poor decision-making in high-pressure environments like Hollywood. Through storytelling, Lillo hopes to inspire others who may be grappling with similar demons and encourage positive change among listeners.
FAQs in Relation to Lillo Brancato Jail
How Much Did Lillo Brancato Make in A Bronx Tale?
The exact amount Lillo Brancato earned from his role as Calogero Anello in "A Bronx Tale" is not publicly disclosed. However, it marked the beginning of his acting career and paved the way for more opportunities such as appearances on TV shows like "The Sopranos."
Who Is the Little Boy in A Bronx Tale?
In "A Bronx Tale," young Calogero Anello is portrayed by Francis Capra at age nine. As Calogero grows older into his teenage years, Lillo Brancato takes over the role.
Conclusion
In summary, Lillo Brancato's story serves as a reminder of the perils associated with substance abuse and its potential outcomes. Despite his early success in acting, he ultimately fell victim to drug use and made a tragic mistake that led to his imprisonment.
However, through his time behind bars and subsequent release, Brancato has worked towards redemption by using his experiences to inspire others battling addiction and getting involved in rehabilitation programs. His upcoming projects reflect the life lessons he learned throughout this journey.
If you or someone you know is struggling with addiction or facing incarceration, consider seeking resources from Prison Insight for support and guidance.
---
---
Categories