Blog
---
Georgia Senators Examines Overcrowded Fulton County Jail Conditions
05 Nov 2023, Jail News, by brian
Fulton County Jail under Senate scrutiny: Overcrowding triggers inmate violence. Uncover the issues at this overcrowded facility.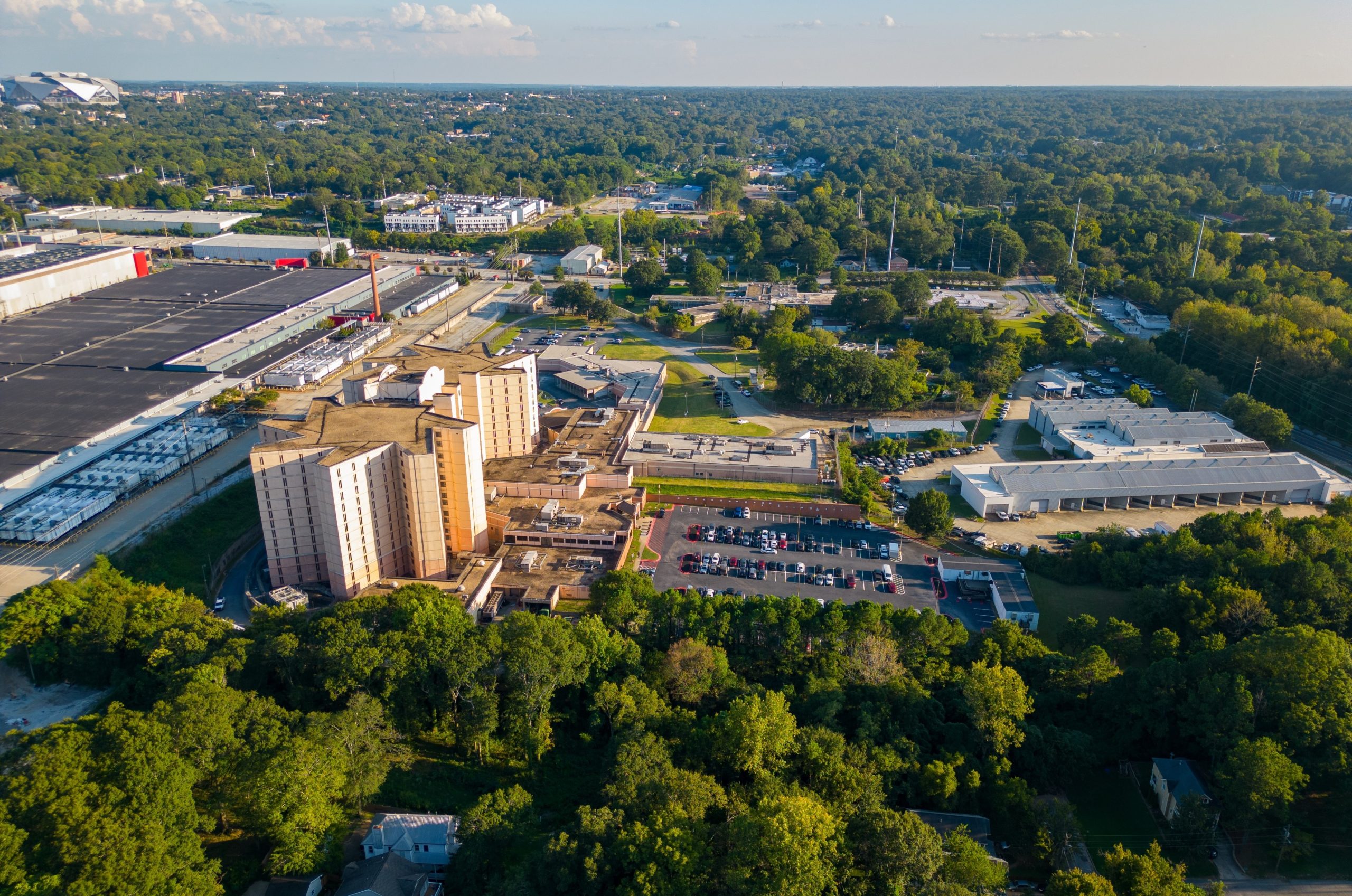 A state Senate public safety subcommittee heard testimony from staff and supervisors of the Fulton County Sheriff's Office about the overcrowded, dilapidated conditions inside Fulton County jail. The jail has become so neglected that inmates can make makeshift weapons by using materials gathered from damaged floors, electrical items, and damaged plumbing.
In a testimony, representatives of the Association of Sheriffs and a national jail organization stated the problems local law enforcement agencies across the nation are facing in running jails safely and efficiently.
The Senate committee investigating conditions at Fulton's 901 Rice Street jail and other detention facilities managed by the Fulton sheriff's office held its first legislative hearing on Thursday. This hearing marked the beginning of a series of anticipated meetings. The panel will also assess the prosecution of cases and the impact of crime in Atlanta and its surrounding areas.
As of this year, almost 1,300 stabbings have been reported in Fulton's jails. Additionally, there have been almost 1,200 shank discoveries, over 900 inmate-on-inmate assaults, and nearly 70 instances of staff assaults. The main section of the Fulton County jail held over 1,900 inmates on Wednesday. However, structural issues in the building resulted in 308 beds being unusable, leaving a limited number of beds available for the jail population.
The sheriff's office is accountable for the custody of approximately 2,900 inmates who have been apprehended by Fulton County deputies, police departments from the Metropolitan Atlanta Rapid Transit Authority (MARTA), municipalities, campus police, and state and federal law enforcement agencies. The Fulton County Jail, comprising the Rice Street jail and three annexes, is one of the largest corrections departments in the Southeast.
The main jail in Fulton, designed to accommodate up to 1,600 inmates when it opened in 1989, is also under investigation by the U.S. Department of Justice. This year, there have been ten reported inmate deaths, a surge in violence, worsening building conditions, and insufficient beds for inmates to sleep in. 
Tate McCotte, executive director of the National Institute for Jail Operation, stated that sheriff's offices across the country face challenges in hiring and retaining correctional officers due to hiring people with no law enforcement experience, leaving local jails with only a bare minimum number of staff to keep a jail operational. 
Experts also note that the dynamics of housing inmates in confined spaces have changed due to increased public health concerns during the pandemic and a growing backlog of cases, resulting in more individuals behind bars if they are unable to afford bail.
According to Terry Norris, the executive director of the Georgia Sheriffs' Association, there has been an increase in the number of probationers re-arrested on unrelated charges in Georgia over the past decade. 
Bill Hallsworth, jail and court services director for the Sheriff's Association, observed that county jails frequently function as de facto mental health facilities due to the obligation of sheriff's offices to detain individuals arrested for criminally chargeable offenses.
According to national statistics, it is observed that around 70% of individuals who are detained in jails have a mental illness. Additionally, approximately 38% of inmates experience severe mental conditions like bipolar disorder or schizophrenia. The Fulton jail currently accommodates around 1,800 inmates who are prescribed psychotropic medications for their mental illnesses.
Amelia Joiner, General Counsel, Fulton County Sheriff's Office, said that they have experienced a funding shortfall of $64.6 million for jail operations in 2023, which includes $28 million designated for staffing, medical and mental health services from a vendor for $35 million, with an additional annual expenditure of $6 million allocated towards jail building maintenance, repairs, and specialty cleaning services. The jail spends an extra $7 million a year on food for 9,000 meals daily.
The sheriff's office has announced plans to relocate 600 inmates to other county correctional facilities due to overcrowding. This relocation will incur a cost of approximately $40,000 per day. The Fulton County Commission is currently evaluating potential solutions, one of which involves the construction of a new jail complex. This project is estimated to cost approximately $1.7 billion.
Joiner stated that Sheriff Labat has implemented multiple measures to enhance retention and recruitment initiatives within the corrections department since assuming the position of sheriff in January 2021. He has ensured that the staff at Fulton County Jail receives the highest salaries in the state. Deputies now start with a higher salary, and new employees are eligible for a sign-on bonus.
Multiple steps have been taken to alleviate overcrowding in Fulton jails. This includes establishing an inmate advocacy unit that meticulously reviewed numerous cases, surpassing 10,000 since June. Consequently, over 180 court hearings were scheduled, leading to the successful release of 259 inmates. 
Moreover, the sheriff's office collaborated closely with the Fulton solicitor general and the district attorney's office to negotiate various aspects, including bond amounts and other release conditions. State Senator John Albers emphasized that the committee's ongoing work involves examining several factors, with a particular focus on staffing levels at county detention centers.
Source: https://georgiarecorder.com/2023/11/03/state-senators-advance-probe-into-fulton-county-jail-georgias-most-notorious-lockup/
---
---
Categories