Blog
---
Did 50 Cent Go to Jail? Rapper's Legal History
22 May 2023, Celebrities, by brian
Did 50 Cent go to jail? Delve into the rapper's colorful career, rocky legal history, including his sentence, past troubles.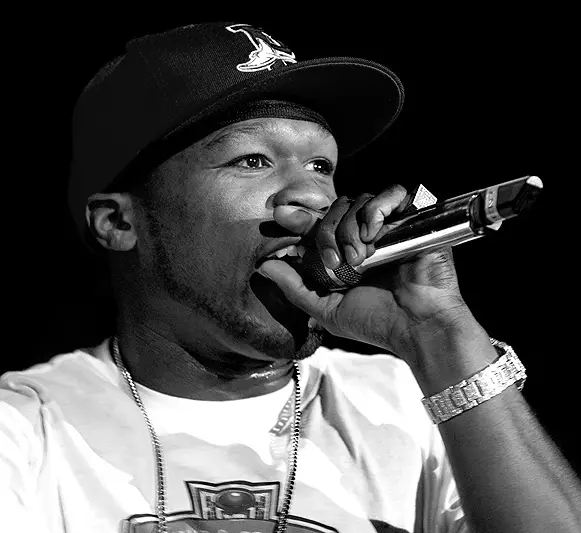 Many people often wonder, did 50 Cent go to jail? In this blog post, let's dive into rapper 50 Cent's legal troubles, exploring how they have challenged his life and career. We'll discuss the events leading to his charges, the various legal repercussions he has faced, and how he averted jail time in some instances.
We'll also examine how 50 Cent managed to avoid jail time in some instances through plea deals or other legal maneuvers. Additionally, we'll discuss what life was like for him while incarcerated and how it influenced his path after release.
In the forthcoming section, we will explore what lies ahead for 50 Cent as he tackles personal challenges and professional opportunities. Additionally, we will examine a significant event in 50 Cent's financial life that resulted in filing for bankruptcy. Continue reading to discover whether or not 50 Cent spent time in jail for a fascinating glimpse into the artist's history.
Who is 50 Cent?
Born Curtis James Jackson III, 50 Cent is an American rapper, actor, and entrepreneur known for his gritty lyrics and unique style. In 2003, 50 Cent achieved worldwide success with the release of his debut album "Get Rich or Die Tryin'", which sold over 9 million copies as of the second quarter of 2023. 
Throughout his career, he has released multiple successful albums and singles such as "In Da Club," "Candy Shop," and "21 Questions." Apart from music, 50 Cent has also ventured into acting with roles in films like "Get Rich or Die Tryin'" (2005) and the TV series "Power" (2014-2023). 
Although he has achieved great success in his career, his life has not been without its legal challenges. In the next section, read about 50 Cent's sentence and charges. In the next section, read about 50 Cent's sentence and charges.
Key Takeaway: 
50 Cent, born Curtis James Jackson III, is an American rapper, actor, and entrepreneur known for his gritty lyrics, unique style, and the immense success of his debut album.
Did 50 Cent Go to Jail?
In 1994, 50 Cent, born Curtis Jackson, faced his initial major legal complication. He was arrested on June 29th of that year for selling four vials of cocaine to an undercover officer. Regrettably, Jackson's legal problems persisted.
On July 20th of the same year, law enforcement paid Jackson a visit and uncovered heroin, ten ounces of crack cocaine, plus a starter's pistol. These incidents led to his being sentenced to prison time and ultimately shaped the future trajectory of both his personal life and career.
So, to answer the question, yes, 50 Cent did go to jail. He was handed a sentence of three to nine years in prison. However, he only served six months in an incarceration boot camp where he earned his GED. 
Read on and learn about other legal troubles 50 Cent faced throughout his career.
50 Cent's Legal Troubles
Rapper 50 Cent has faced numerous legal issues throughout his career. Some of the most notable cases include
A $16 million lawsuit for allegedly stealing a headphone design from another company. Unfortunately for the rapper, the court ruled in favor of the plaintiff.
The judgment amount of $5 million was awarded to Lastonia Leviston, Rick Ross' ex-girlfriend, after alleging that 50 Cent disclosed her private video online without authorization. This legal matter can be explored further here.
He was charged with assault and battery after an altercation at a concert in Massachusetts. He admitted guilt to the accusations brought against him. This resulted in two years probation for 50 Cent.
An ongoing case involving an accusation of bankruptcy fraud. 
50 Cent has faced numerous legal issues aside from high-profile cases, including copyright infringement claims and child support disputes. Despite his success in the music industry, it seems that legal problems both on and off court are not unknown to the rapper.
Moving on from this past history, let us now examine what is next for 50 Cent in terms of his bankruptcy case.
Key Takeaway: 
Rapper 50 Cent has faced legal issues throughout his career, including bankruptcy fraud convictions. He has also been charged with assault and battery, and possession of guns or drugs, which led to serving time in an incarceration boot camp.
Bankruptcy Case: How Did Rapper 50 Cent Lose His Millions?
In 2015, rapper 50 Cent shocked the world when he filed for Chapter 11 reorganization, despite having amassed a fortune from his music career and various business ventures. So, what led to his financial troubles? There were several factors that contributed to this downfall:
Lavish lifestyle: The rapper was known for living extravagantly, with expenses such as maintaining a massive Connecticut mansion and purchasing luxury cars.
Legal issues: As mentioned earlier, 50 Cent faced numerous lawsuits over the years. In particular, a $5 million judgment in a sex tape lawsuit played a significant role in pushing him toward bankruptcy.
Poor investments: While some of his ventures like Vitamin Water proved successful, others didn't pan out as expected. For example, SMS Audio – an electronics company founded by the rapper – struggled to compete against rivals like Beats by Dre.
The combination of these factors ultimately forced 50 Cent into filing for Chapter 11 bankruptcy protection to reorganize his finances and repay creditors over time. He ultimately managed to pay more than $22 million of his debt resulting in his bankruptcy case being discharged by a federal judge.
Life in Prison and Life After
50 Cent was sent to a facility in upstate New York for about six months, but he described it as not being a typical prison. It was an incarceration boot camp on prison grounds, lacking tall walls or gates, but still enforced discipline and had drill sergeants. He underwent physical drills in the morning and had a job in the prison kitchen, where he enjoyed having control over other inmates by serving them food based on their preferences. These experiences influenced his portrayal of a character on the show "For Life." (source)
50 Cent's time behind bars was a turning point in his life. While incarcerated, he focused on developing his music skills and writing lyrics for future songs. Once out of jail, 50 Cent quickly sought to capitalize on his music talent and make a career in the industry. 
Following his release, 50 Cent quickly signed with Eminem's Shady Records and Dr. Dre's Aftermath Entertainment, resulting in the launch of "Get Rich or Die Tryin'," an album that shot him to fame and allowed him to move on from his criminal past.
FAQs in Relation to Did 50 Cent Go to Jail
What Happened to 50 Cent's Career?
After a successful music career, 50 Cent ventured into various businesses and acting. He starred in movies like "Get Rich or Die Tryin'" and TV series such as "Power", where he also served as an executive producer. Despite facing financial setbacks, his entrepreneurial spirit remains strong with ventures in the beverage industry and cryptocurrency.
How Did 50 Cent Get Involved with Power?
"Power" star, 50 Cent, was the executive producer of the show aside from being one of the lead actors. He was instrumental in the series' success, and his character of Kanan Stark was a prominent figure from season one until his on-screen death during season five.
Conclusion
So, did 50 Cent go to jail? Yes, he did. In 1994, the rapper was sentenced to three to nine years in prison for drug dealing and possession. However, he only served six months in an incarceration boot camp. His legal troubles didn't end there as he later filed for bankruptcy in 2015 after losing millions due to a failed business venture.
Despite these challenges, 50 Cent has remained an influential figure in music and beyond. He has released new albums and even ventured into television production. It's clear that while his past may have included some mistakes, he is still making moves toward success.
If you or someone you know is currently incarcerated or facing legal trouble, consider checking out Prison Insight for resources on navigating the criminal justice system.
---
---
Categories